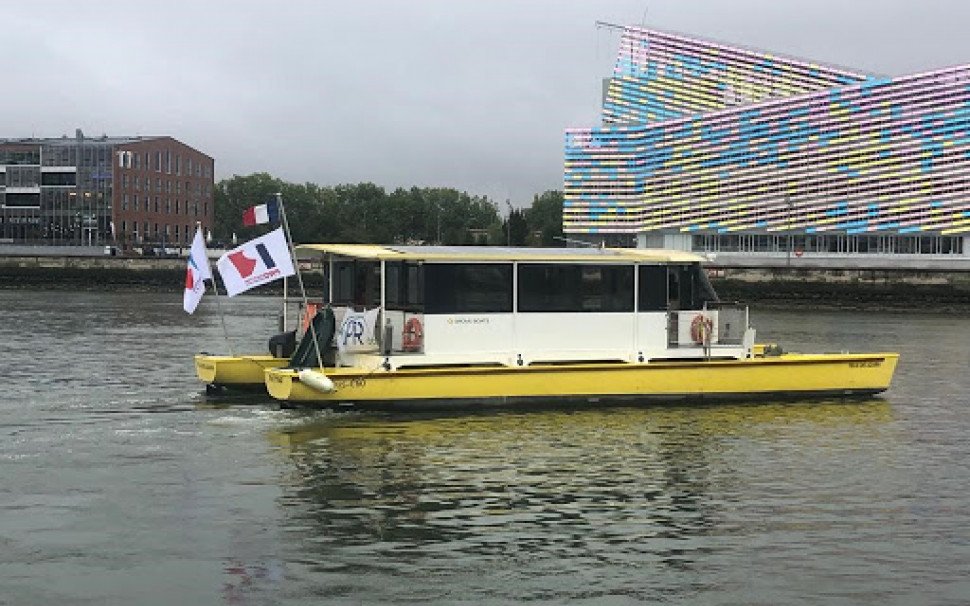 'Spotlighted' River shuttle !
Under the impulsion of The Union Portuaire de Rouen (UPR) and Metropole Rouen Normandie, a shuttle service crossing river seine linking right and left bank side of the river started on July 15th.

The shuttle boat named "FELIX DE AZZARA » is electrical powered and offer a 45 pax capacity (also possibly bikes on board).

This shuttle service, is someway similar to Promaritime (sea) shuttle Service in French Guyana linking the mainland to Islands.
This new shuttle service is to be performed till mid november for a test period.
---
Share this page