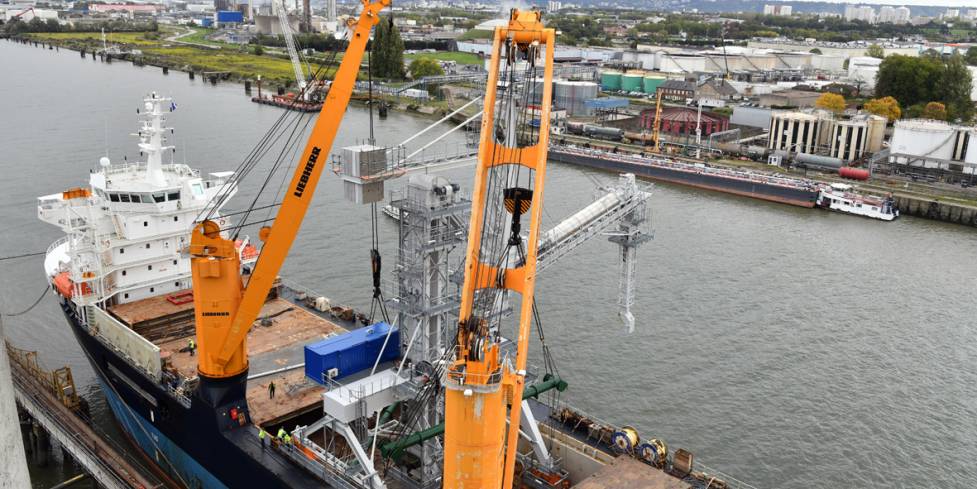 Projects management
TURN KEY logistic import and export world-wide highly skilled project teams
Project cargo business overwide/over weight either OOG sea containers and SOC.
Any shipping method is in our field of competence :
Trucking (heavy duty) + port handling Rigging heavies – road securing surveys
Sea shipping – on our reliable and performing heavy lift & self-sustainers carriers
Liner ships – BB and or containers – Ro/ro
Air shipment - relular cargo flight or chartering air carriers
Project teams located in F-76 Rouen and F-95 Roissy cargo zone
route survey,
studies
cost for door to door cargo moves
Worldwide high skilled and reliable partners with 55 countries, 5 continents and seven seas !
Our teams are always available to our clients for any at site surveys, studies and costings.
Supported by strong partnerships, Promaritime International is always committed to provide reliable ships, every cargo safety insurance, in accordance with the contracts requirements.
Under the authority of Eric LELIEVRE, Chairman of PROMARITIME intl, almost 27 years experience in the transport field, our skilled operation team will perform and secure a perfect completion of the tasks.
A know how is guaranteed from our project team which is highly expected from the customers shippers and engineering project logisticians
Promaritime International, as a performing company in all main and out ports in France (Dieppe, Rouen, Le Havre, Marseille, Sete, Port la nouvelle), is very closely linked to western Europe french seaports and to all existing means of transportations like sea shippings sces, port handling, ships port services and port agencies.
Promaritime offers a complete field of ports services such as river deliveries, barging, port handling, cargo securing and lashing, lifting, trucking, welding, etc… This convinces our customers and carriers that we are reliable, and successful in all domains of project cargo.
We are closed to Port authorities and local unions so we can be a reliable actor to allow an increasing vessels to call our ports for import and export.
This flexibility of services, includes possible storage, in bound or other, clearance, import and export specifities according to updates and security rules, cargo insurance, cargo survey etc.