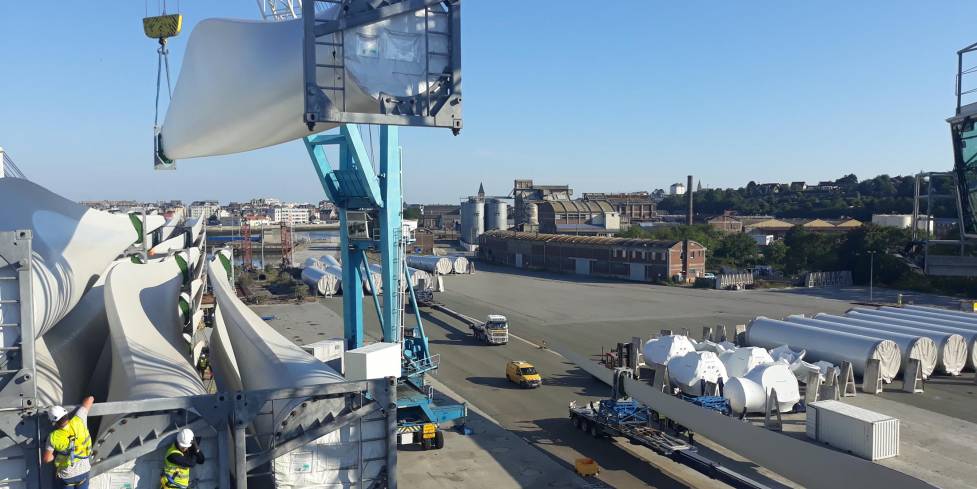 Docking and port operations
Docking and port operations are an important step of our industry, that imposes the reflection and the preparation upstream but also the strength, the blow of eye and the quick decision-making. Promaritime is established by men of experience capable of analyzing, conceiving and realising the most common operations to the most difficult one.
Handling
Promaritime works on all kinds of operations from the movement of cargo, in port, on river docks, for road transportation, in storage, on industrial areas or cross-docking operations.
Lashing
On ships the lashing is essential, it is all about the safety at sea of the crew, the ship and the goods. Promaritime lashes , especially heavy and also very heavy stuff.
Lifting
Cranes operations, transfering cargo off a barge onto a ship, or from a ship alongside the quay.
Industrial Transfer
In addition of the previous skills and knowledge, but using also jacks and crawlers in the purpose of moving oversized pieces. Handling the project from scratch to finish, including the dismantling, the transfer, the reassembly on a new site.
Wind power expertise
Handling heavy parcels is a matter of organisation and anticipation.
If there is one field where Promaritime has been able to combine these two parameters to become a major player in the sector, it is that of handling and transporting land-based wind turbine components.
Promaritime was entrusted with the organisation of one of the very first import shipments of wind turbines in Rouen, more than 10 years ago. Since then, Promaritime's services have been regularly requested by the largest European manufacturers in Normandy ports and more recently with success on the Mediterranean coast.
The range of services offered by Promaritime's teams extends from chartering and consignment of the vessel to customs clearance and delivery of parts to the wind farm.
Ordering teams of de-haulers or welders/grinders to work at night; mobilising port or telescopic cranes; placing 100-tonne nacelles on racks and then lifting them up with the hydraulics of a "1000 leg" trailer; or organising pilot cars and motorbike escorts to guide the 50-metre blades safely through the tight curves of the roads, are all tasks that need to be coordinated for the success of a project.
Promaritime's teams are trained accordingly and this is what customers have appreciated for over 20 years.