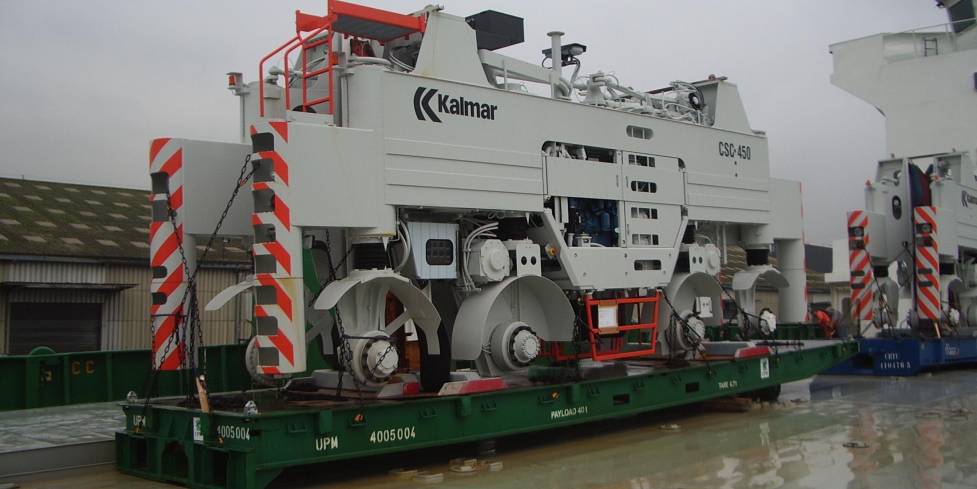 Finland Russia / Promarline
Promaritime more than ever focused on Finland/Russia
PROMARLINE is the service to Kotka, Rauma and Helsinki in Finland. The weekly service has been performed steadily throughout the years. Experience and efficiency qualify PROMARLINE. In terms of reliability and capacity transiting via Finland to reach the Russian market is one of the smartest way.
Weekly service:
Weekly service offers the regularity shippers need. Large capacity multipurpose vessels allow facilities for all types of commodities
Containers : 20' / 40' flat / 40' open top / 40' / 40'pltw / 40'pltw HC / 45'pltw HC.
40'/60' MAFI trailers accommodate easy stowage.
Ro-Ro facilities for rolling cargo all types, yachts and machines of any size.
Overgauged and heavy cargo is treated with care and knowledge by the Line.
People
A reactive and experienced staff works at PROMARLINE. All bilingual people - French/English.
To coordinate the transportation door to door France/Finland/Russia (northbound and southbound).
To inform our customers about the various steps of haulage (by phone, by email /fax, with shipment confirmation and arrival notice).
To be on the spot during the handling operations and to provide photo reporting if requested.
To be polyvalent and at disposal for our clients for any kind of requests concerning any destinations.
To help with our connecting Russian network in Kotka.
Services
Weekly departure to Rauma (West Coast), Kotka and Helsinki.
Transit cargo operation to Russia (Moscow , St Petersburg , etc…), Kazakhstan, Siberia.
All IMO classes cargo authorized (including IMO class 1).
Lashing and securing assistance.